New Bedford Flotilla 65 ~ First District Northern Region
80 Middle Street Fairhaven, Massachusetts 02719
HOME | PUBLIC ED | MASS BOATING | VESSEL EXAMS | JOIN THE AUXILIARY | LINKS | STAFF | TRAINING
AUXFS | EVENTS | CALENDAR | NEWSLETTERS | FORMS | AUXLINKS | PHOTOS | CONTACT US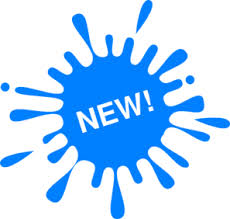 Today is
Welcome
Flotilla 65 assists the Coast Guard by operating patrols, offering Vessel Safety Checks,
free boating safety classes and other boating activities.
Congratulations to all our Members who were recognized at the District Conference.
The Larry and Lenore Closson Family Award
The Auxiliary Family who shows extended participation in Auxiliary Programs as determined by AUXINFO data
David and Carolyn McClure
Earle Clement Plaque
Flotilla conducting the most Member Training Hours
Marion Pope - Flotilla 65
524.35 Hours
Award for most Member Training Instructors Hours in a year.
David McClure - First Place
251 Hours
2015 District Captain's Plaque- South
Marion Pope, FC - Philip J. Kubat, DCAPT South
Sector Southeastern New England Awards
Captian John Kondratowicz, USCG Sector Commander
David McClure - Division 6 All Around Auxiliarist of the Year
Andrew Butler - Division 6 New Member of the Year
Daniel Pope, Flotilla 65 - Division 6 Flotilla of the Year
The Coast Guard Auxiliary is the civilian, non-military component of the Coast Guard Team, created by an act
of Congress in 1939. The Auxiliary directly supports the Coast Guard in all of its missions
except military and law enforcement actions.
Over 30,000 volunteer Auxiliarists, nation-wide patrol our waterways and regularly meet with the boating public at Marinas
and in classrooms. Auxiliarists also serve side-by-side with active duty members of the Coast Guard at
their stations and in times of disaster.

U.S. Coast Guard Auxiliary History

A History of Flotilla 1N-605 1942 - 1992

ARSBC DIVISION 6 FIRST DISTRICT NORTHERN

For questions or problems please contact the Web-Manager
United States Coast Guard Auxiliary - Flotilla 1N-65

Web Visitors Since June 2007